Featured on the front page of Apple Store
within the first week of release.
01
Accurate Test Report
Feedback provided by leading intelligent algorithms and former IELTS examiners.
02
Authentic Test Simulations
Virtually recreates the experience of taking the IELTS through video scenario.
03
Precise Correction
Intelligent corrective feedback system provides users with detailed error reports and improvement suggestions.
04
Comprehensive Test Report
Feedback covers vocabulary, pronunciation, grammar, and fluency, following IELTS official guideline.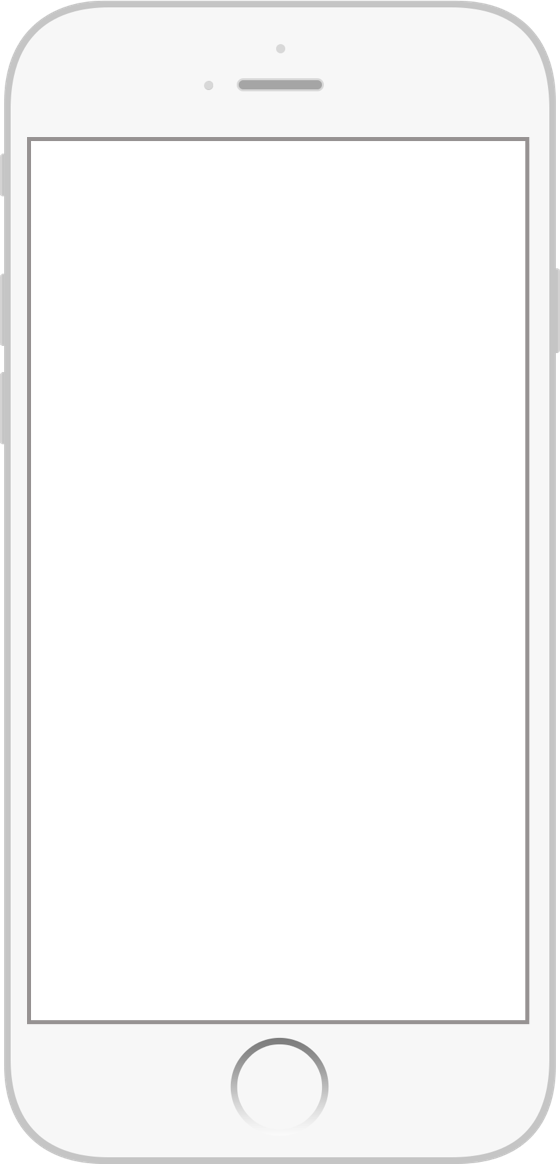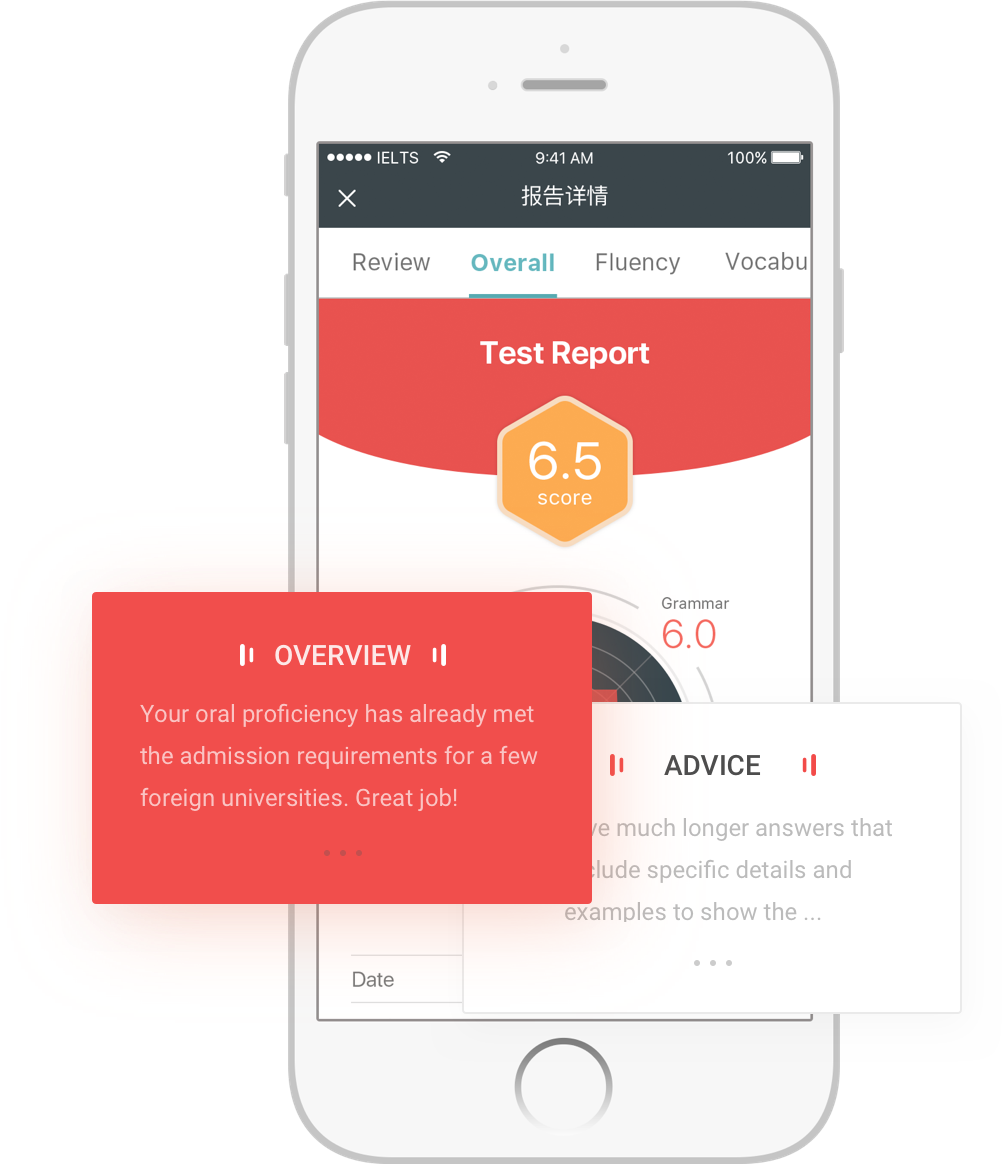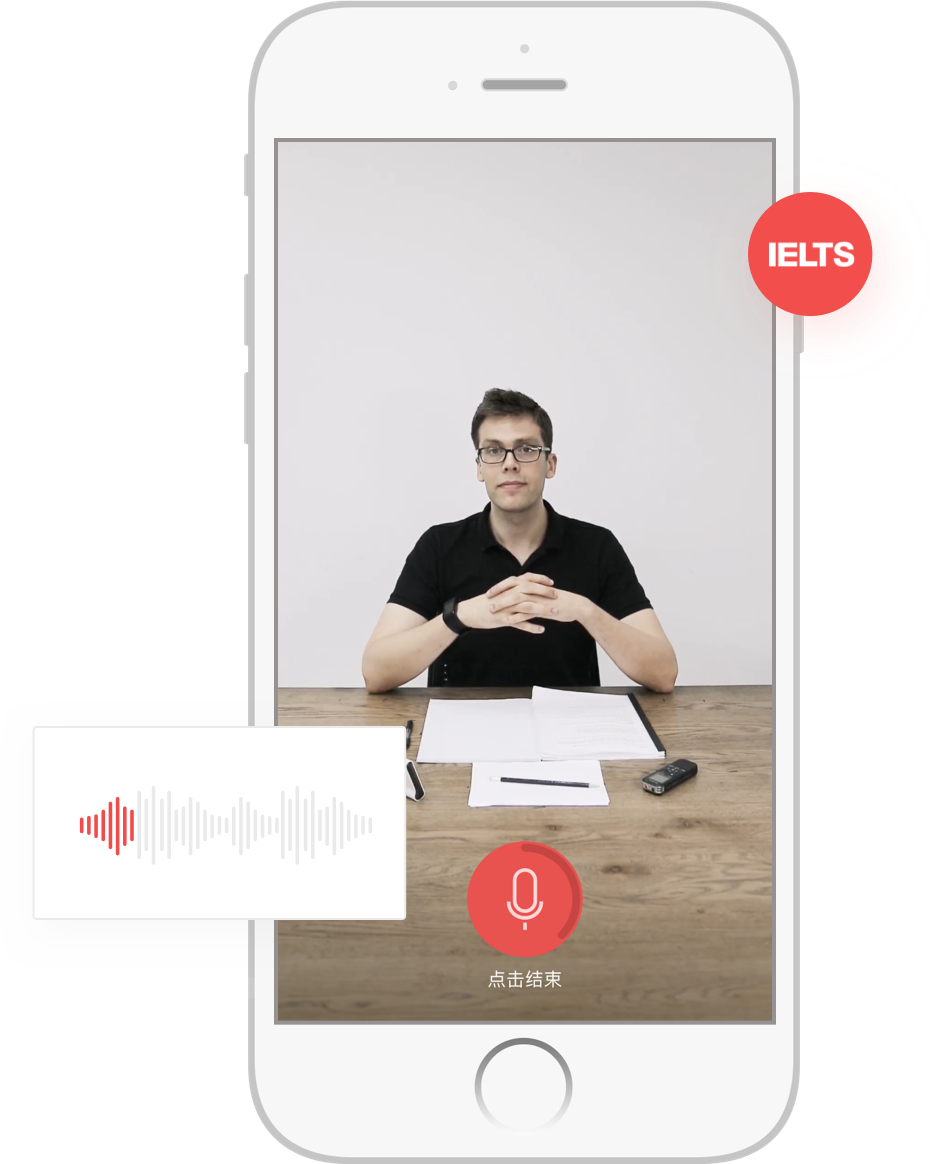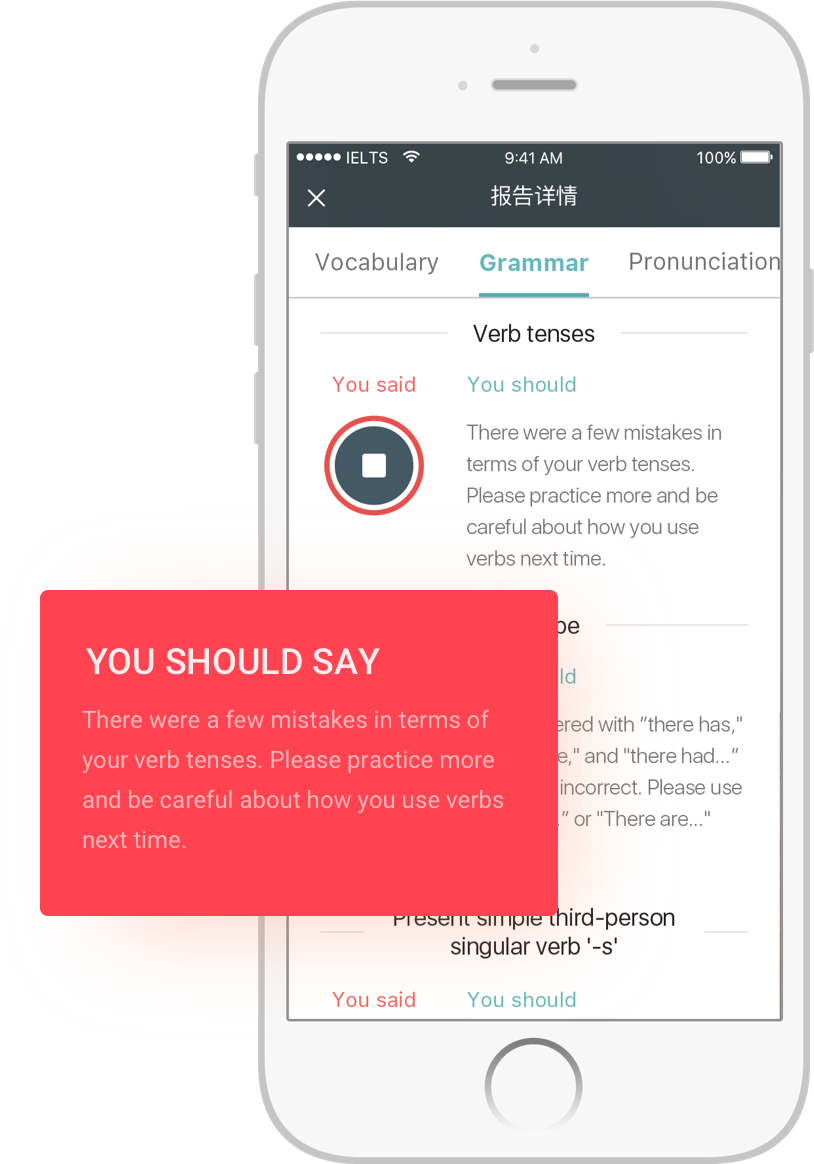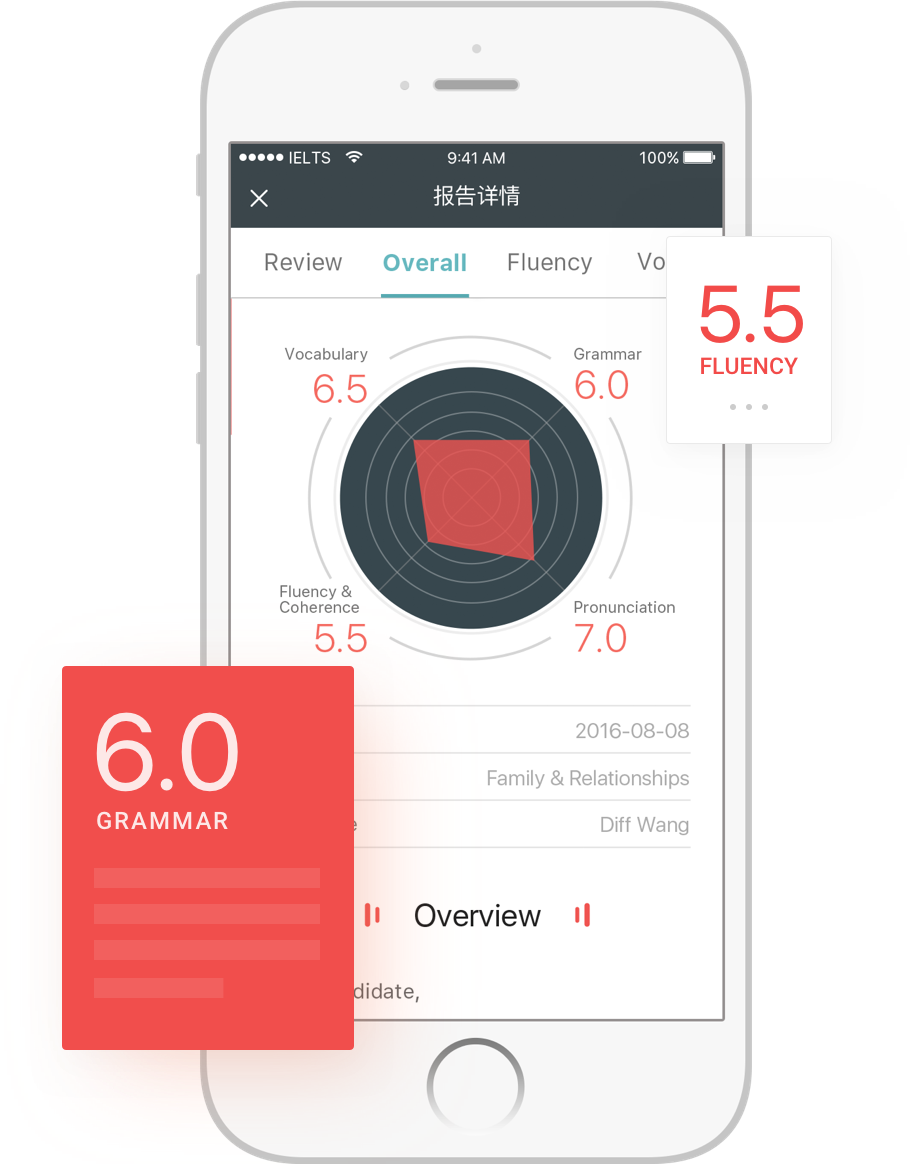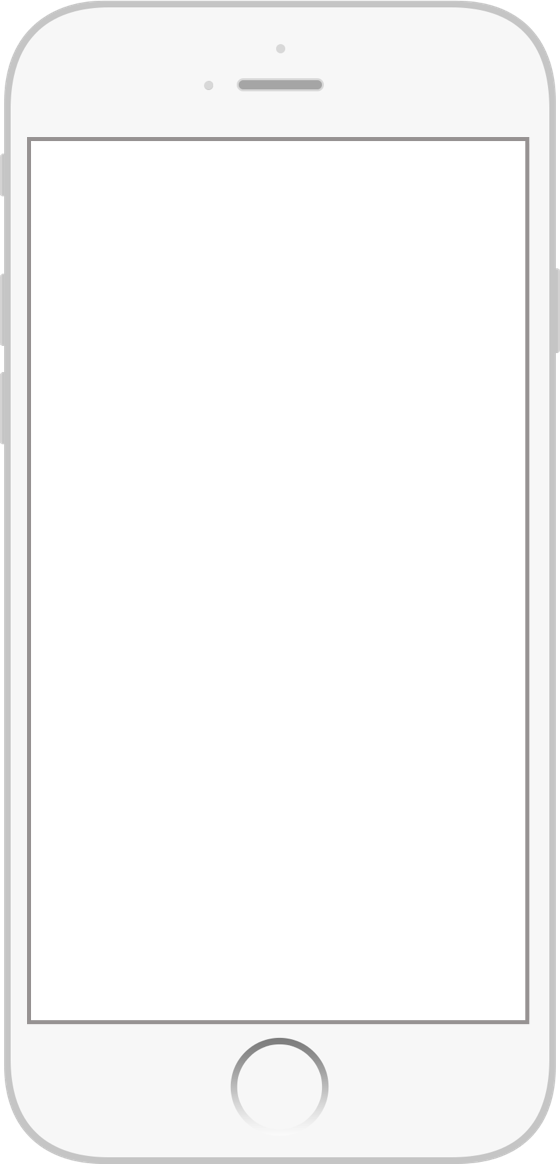 Virtual Multi-National Examiners
Switch your examiner and prepare for your speaking test in the most effective way.
Our examiners can help you adapt to various accents and speed.
London accent -- slightly fast speed
French accent -- normal speed
American accent -- normal speed


Question Repetition Feature
Didn't hear the question? LingoIELTS can intelligently recognize "Excuse me?" or "Pardon?", so the system would repeat the question again for you, just like a real person.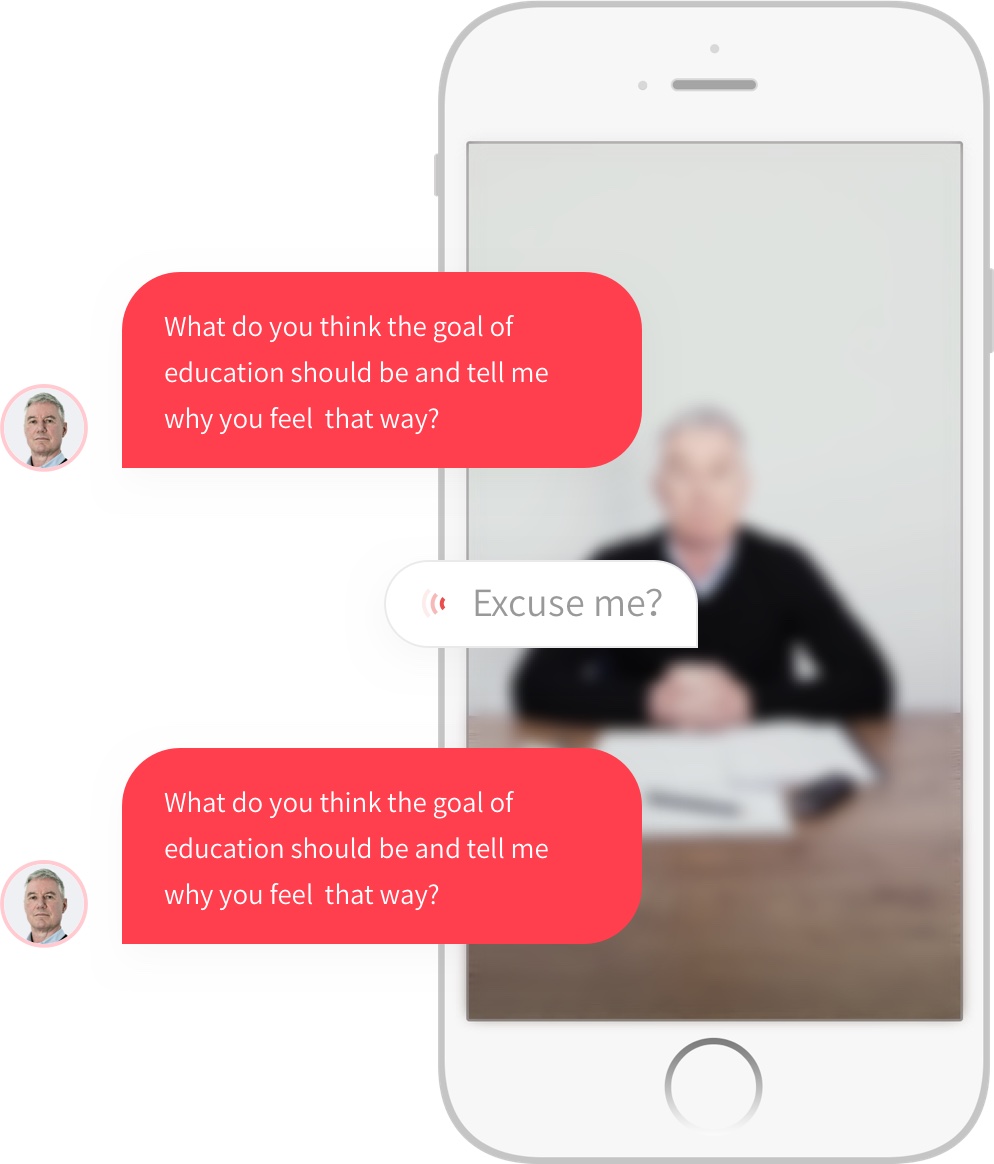 Three Major Technologies, Designed Specifically for Chinese
Speech Recognition Engine for
Chinese Speaking English

Natural Language Processing
Technology

A Leading Intelligent Adaptive
Learning System
My Story
Luna

College Junior @ Qingdao

The technology is so advanced now!

To be honest, I was hesitated before I paid for this product. Okay, it might be able to grade, but to analyze my mistakes word-for-word? However, when I saw the report, I was totally amazed. I've said "there is" as "there has" twice, and the report pointed out those mistakes. The report also suggested alternative options where I used some words inappropriately. This technology is so advanced! It really exceeds my expectation!

嘉宁

College Senior @ Shanghai

The scoring is really accurate.

I've taken IELTS test twice already, and the results of speaking test were both 5.5 points. The first report I purchased was very accurate. It was also 5.5 points. Then I went through the test experience with the mock test function several times, and the scores turned out to be 6.0, 6.5, 6.0, 6.5, and 6.5. I actually scored 6.5 on my real speaking test later, with the total score being 7 points. Now I'm ready to apply for The University of Sydney in Australia!

梁国栋

White-collar @ Xiamen

It realized my dream of immigration.

I took the IELTS General Test for New Zealand immigration, which required a score of 4 or above. I couldn't score above 3 on my previous attempts, because I was speechless every time I faced an examiner. My friend introduced LingoIELTS, so I took mock test on the App for over ten times. I finally could speak out my words without being extremely nervous. I just made a 4 on my most recent attempt. So New Zealand, here I come!